BUILDING A HOME
The following projects are evocative examples of our work philosophy.
They integrate architecture and interior design in the pursuit of elegance and excellence.
Each is thoughtfully designed to incorporate emotional, sensorial, and aesthetic qualities.
All provide a context that makes everyday life and rituals enjoyable, and project a sense of timelessness and authenticity.
Essential spaces that make people feel at home.
On the top floor of a 19th-century renovated townhouse, creation of a master bedroom with en-suite bathroom and walk-in closet. 
Essence, authenticity and timelessness are the guiding principles of this private space: walls molded out of lime plaster with a touch of marble refract light; original oak parquet treated to give it a deep glow; woodwork and custom-made cabinets in solid wood made by local artisans; classically elegant bath fixtures.
The careful selection of materials and the limited array of colors establish this house in the tradition of downplayed French aesthetics.
FAMILY HOUSE
Geneva Countryside, Switzerland

This 19th century house is located in the very heart of the Swiss Champagne Valley.
The internal spaces were transformed and simplified and some walls were opened up to let in more natural light. On the ground floor, the living room was reinterpreted with a limited array of colors and carefully detailed cabinetry to blend comfort and enjoyment. Three bedrooms and a spacious bathroom were created for the boys on the first floor. The attic was converted into a serene master bedroom with en-suite bathroom and generous built-in closets. The sensitivity of the new design in combination with the existing architectural elements lends the home undeniable charm.
The revisited house transcends time and encapsulates the essence of living.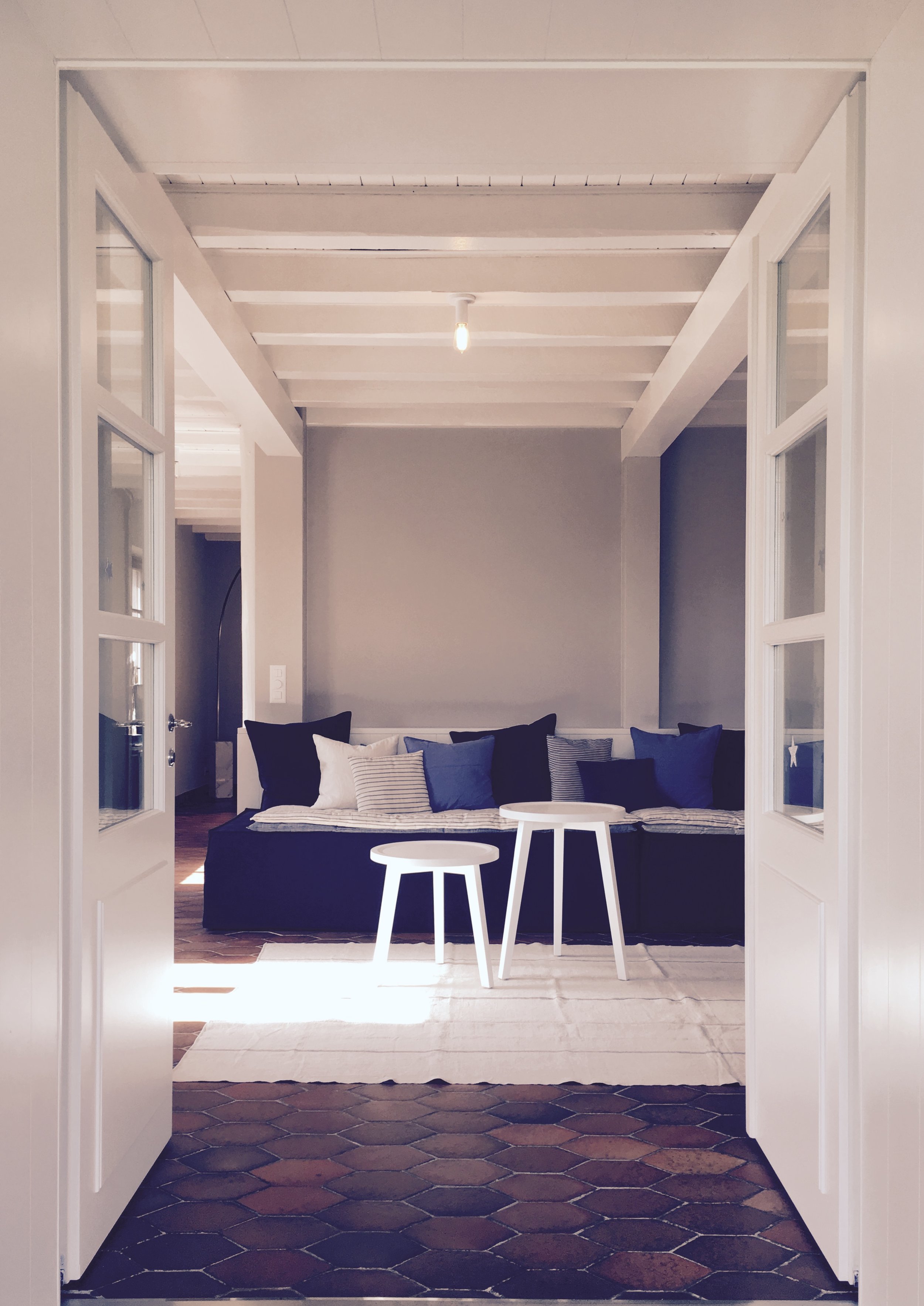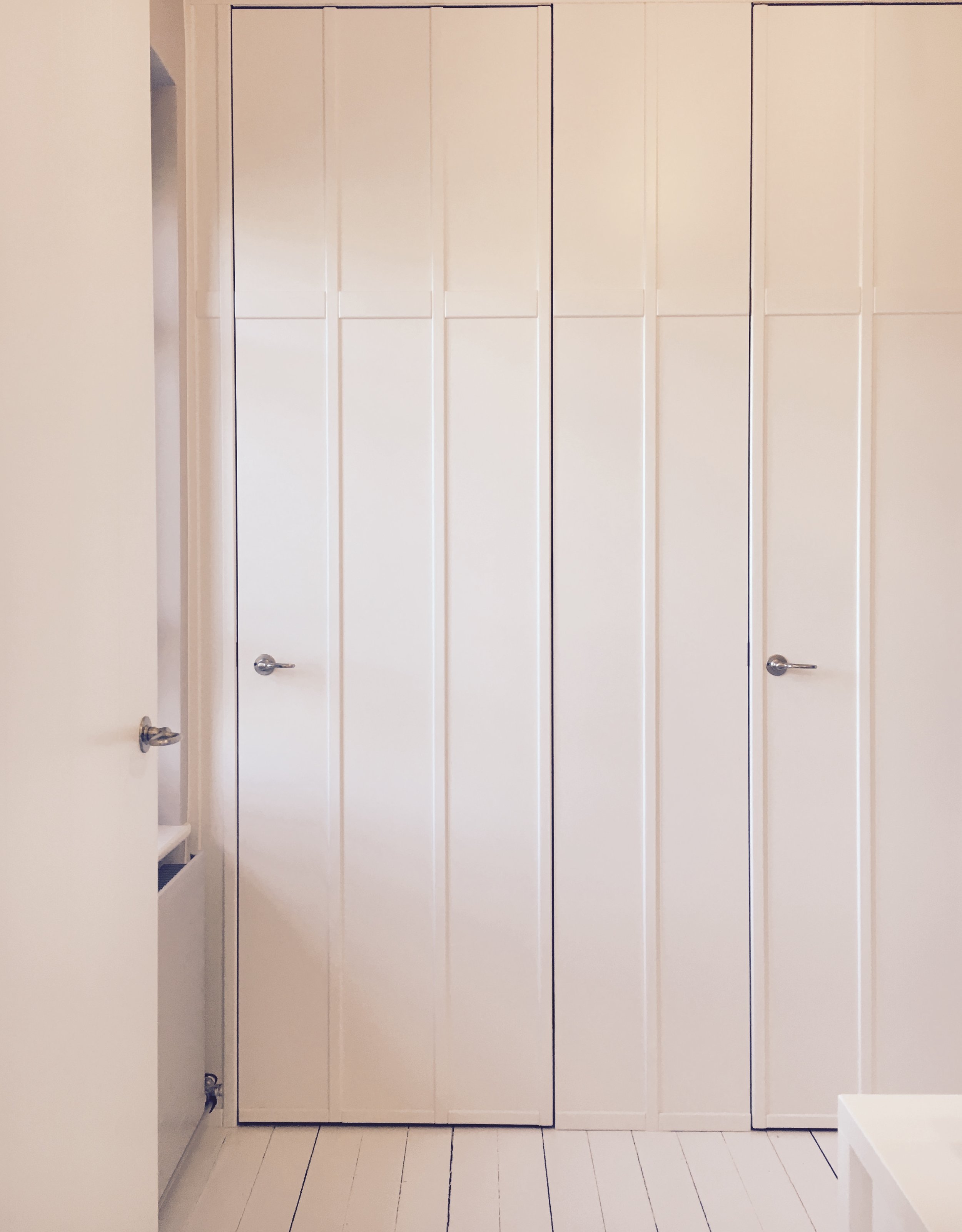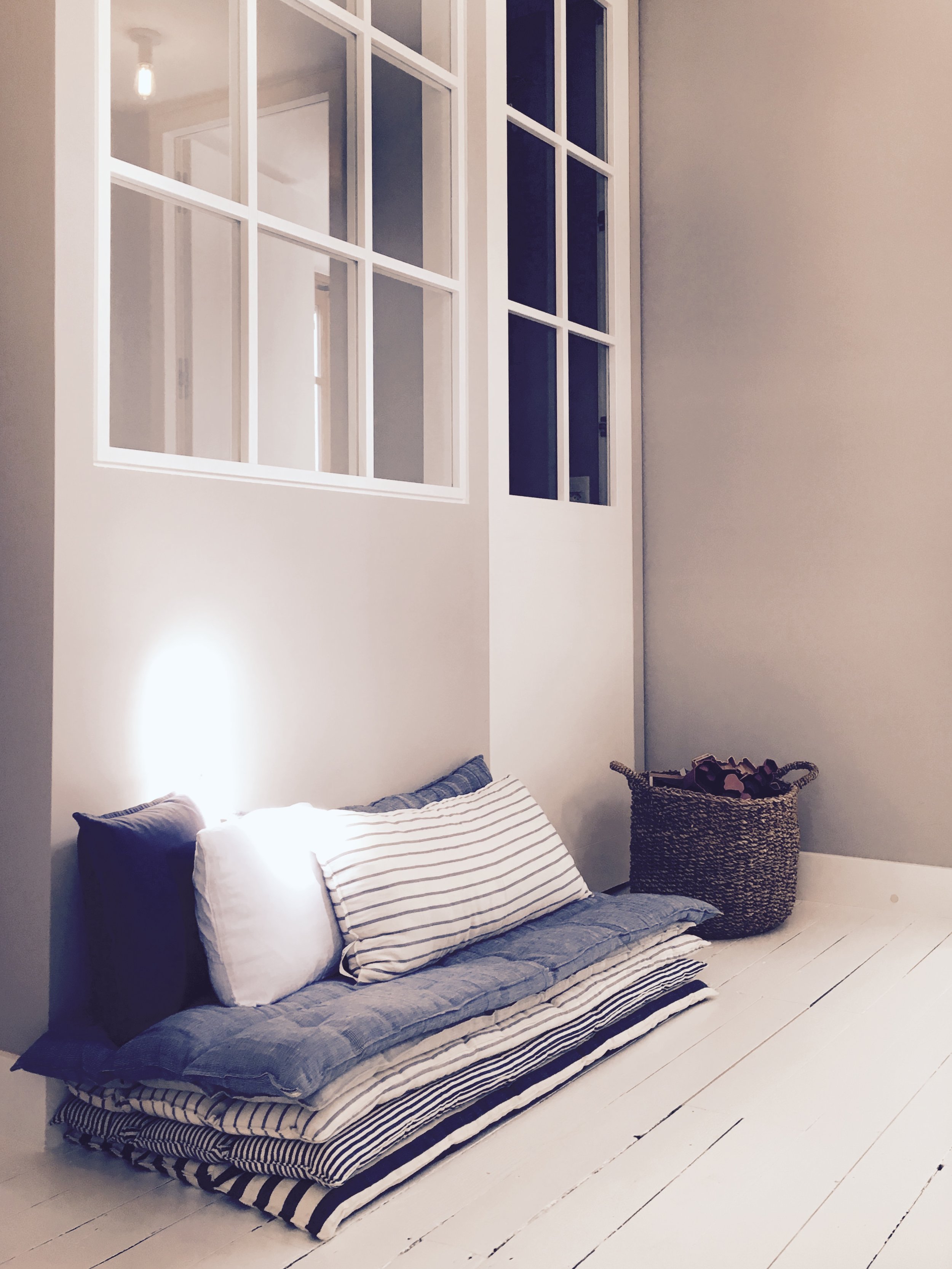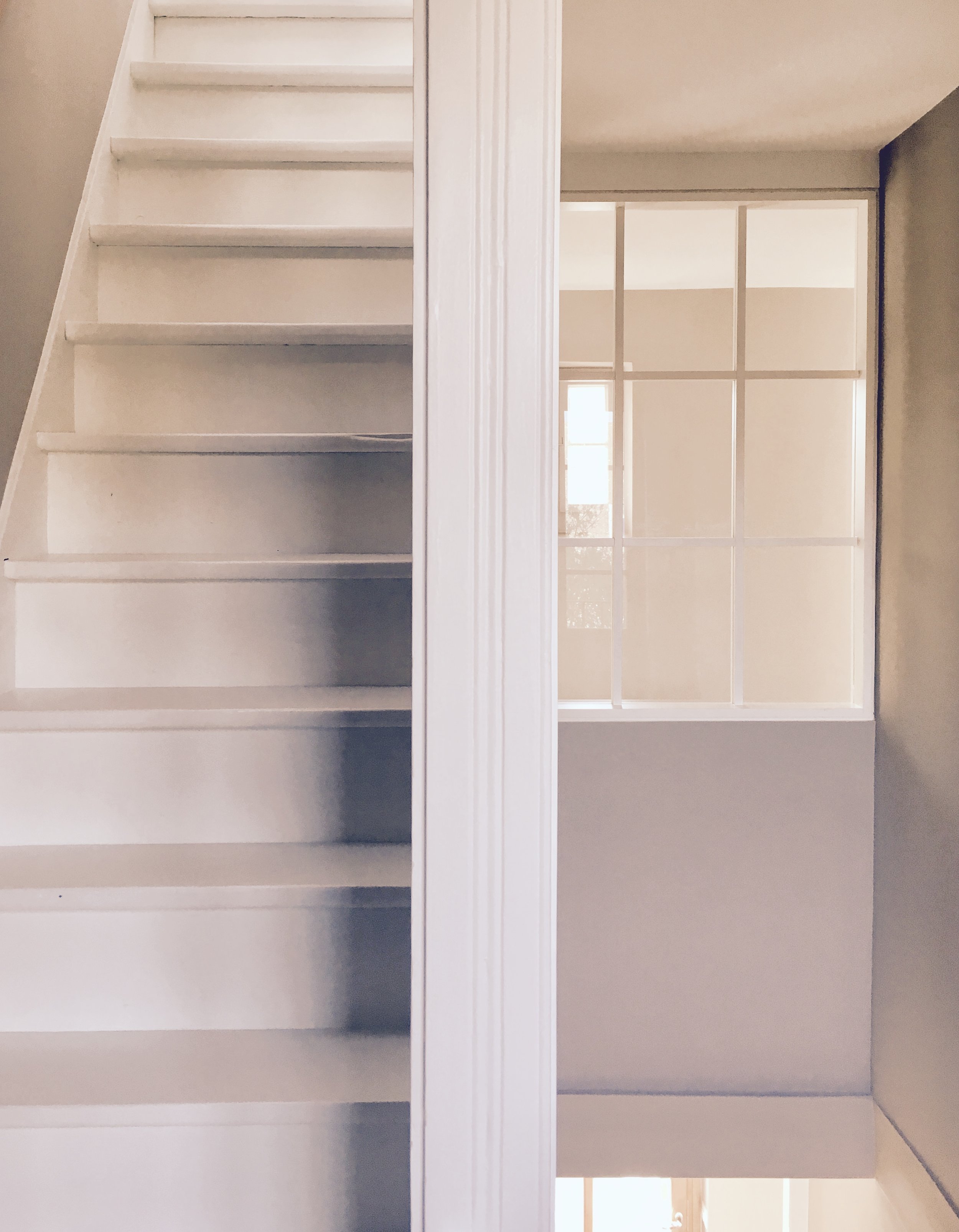 FARMHOUSE
Chamonix, France

Reinvention of an old farmhouse into a spacious family home with a spectacular view of the French Alps.
The relationship between the majestic Mont-Blanc vistas framed by outsized vertical windows and the generous interior is reflected in the choice of a warm palette of natural materials: antique wood, massive french oak planks, aged bluestone, soft wool, warm linen, and comfortable furniture. A comprehensive project incorporating the highest attention to detail and the greatest quality of craftsmanship.
The ideal haven for every season.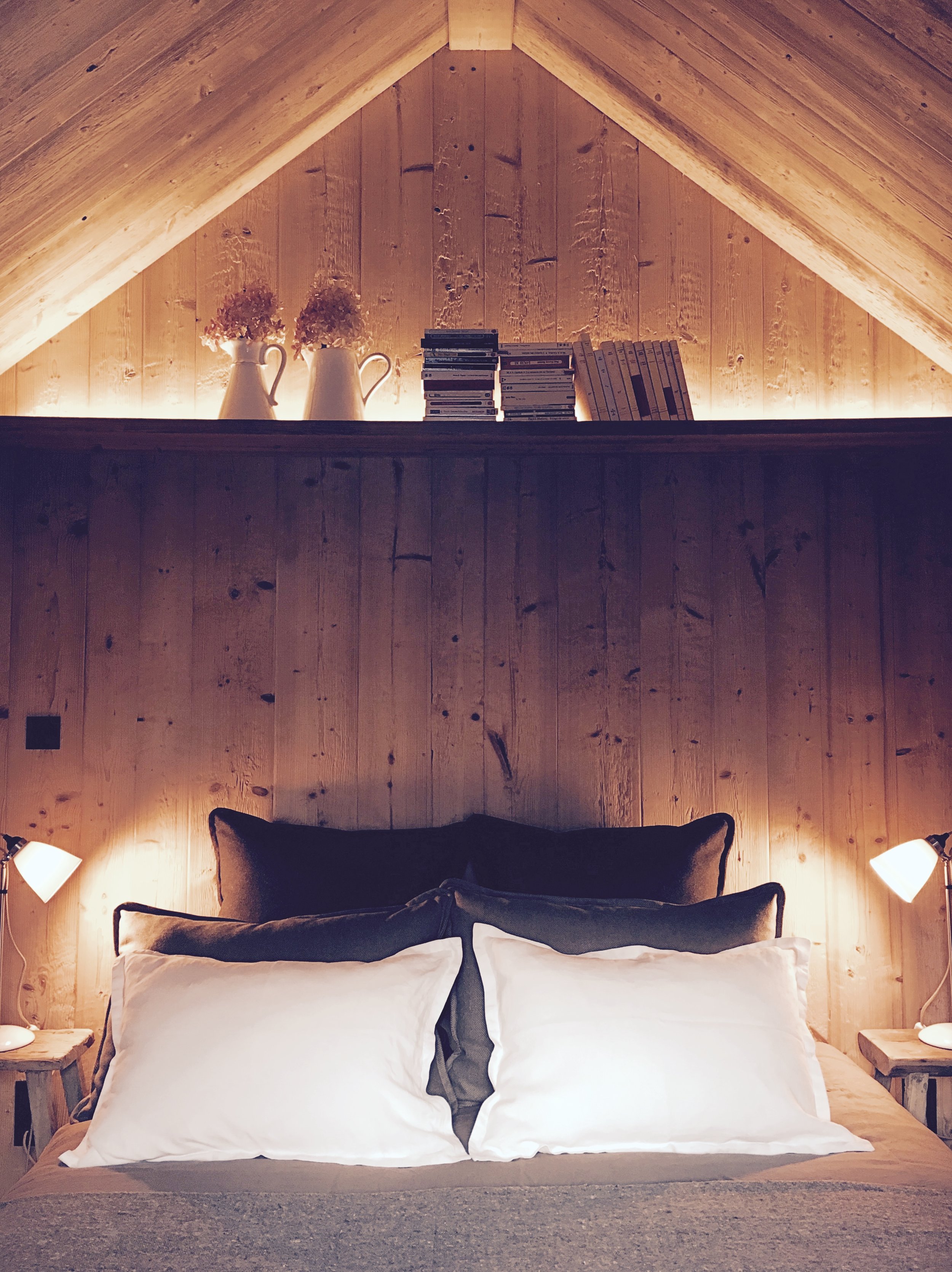 COUNTRY HOUSE
Provence, France

A French country house built in 1850 and recently renovated. 
The project involved carefully selecting the unique wooden furniture pieces, rare antique finds, timeless lighting fixtures, natural fiber rugs, and earth-tone soft linen sofas and chaise longue.
This balance between ancient and modern serves as a calm and inspiring background for the bright Provençal light.
APARTMENT
Lake Zurich, Switzerland

Swiss precision and craftsmanship are in full display in this contemporary family dwelling.
The original layout takes full advantage of the lake views from every room. Rigorous design of the living space, custom-made built-in cabinets, balance of direct and indirect lighting in combination with curated furniture form the essence of this architectural project.
A welcoming and peaceful retreat from the bustling city life.
MAISON joane chopard
Founded in 2004 by Joane Chopard, a Swiss-trained architect and interior designer
with a passion for creating elegant, functional, and timeless living environments.
Joane's holistic approach implies a solid understanding of the client's needs,
and incorporates the specificity of context, volume, and light.
She creates spaces with a soul by embracing comfort, tactility, and attention to detail.
Homes where you feel serene and inspired.
Contact
jc@joanechopard.com
+1 (917) 388-6115